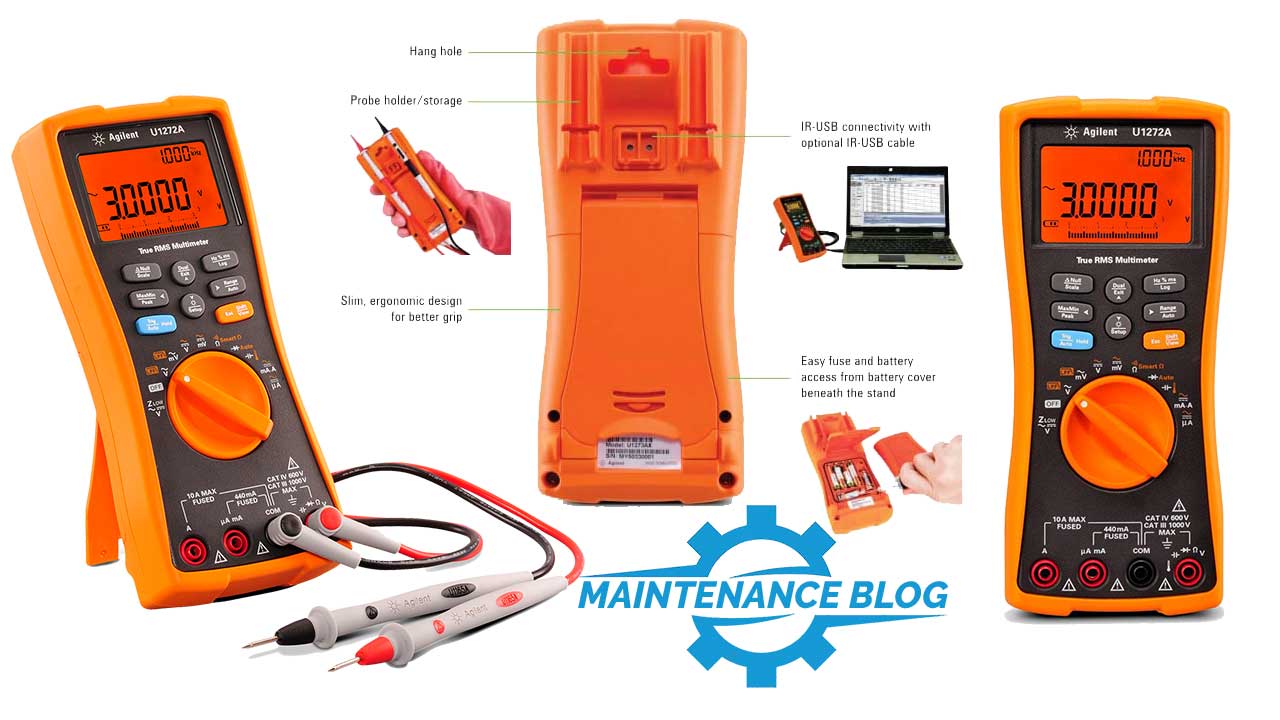 Keysight U1272 DMM (Agilent U1272A DMM)
Rugged 30K counts, IP54 water-and-dust resistant DMM. Includes Low Pass Filter, low input Z mode, and continuity visual/audio alerts.
Keysight U1272A Multimeter 
Recently I have begun to consider replacing my trusty old Fluke 187 DMM. The reasons are a topic for another post. My research into a Fluke alternative led me away from Fluke and to a company called Keysight (formally known as Agilent). Keysight offers DMM's that had the features I needed along with features I wasn't aware I needed.
Unfortunately, I wasn't eager to spend $700 plus dollars on a brand I previously was unaware existed. Fortunately, one of my team asked if the company could buy him a new DMM to replace his 30-year-old Fluke meter, and I seized the opportunity and bought him a $432 Keysight U1272A Multimeter.
I haven't tried the U1272 meter yet, but I will test it soon, following up with a review.
The only thing I can comment on at this time is build quality. The Keysight U1272 multimeter feels on par with my Fluke DMM's. Let's see what happens in the field.
What's included:
Standard 3-year warranty (90 days for un-serialized accessories)
Test lead set
K-type thermocouple and adapter
Quick start guide
Batteries
Test report
Certificate of calibration
Visit Keysight
Keysight U1272A DMM Manual Downloads
Comments Rating
( reviews)