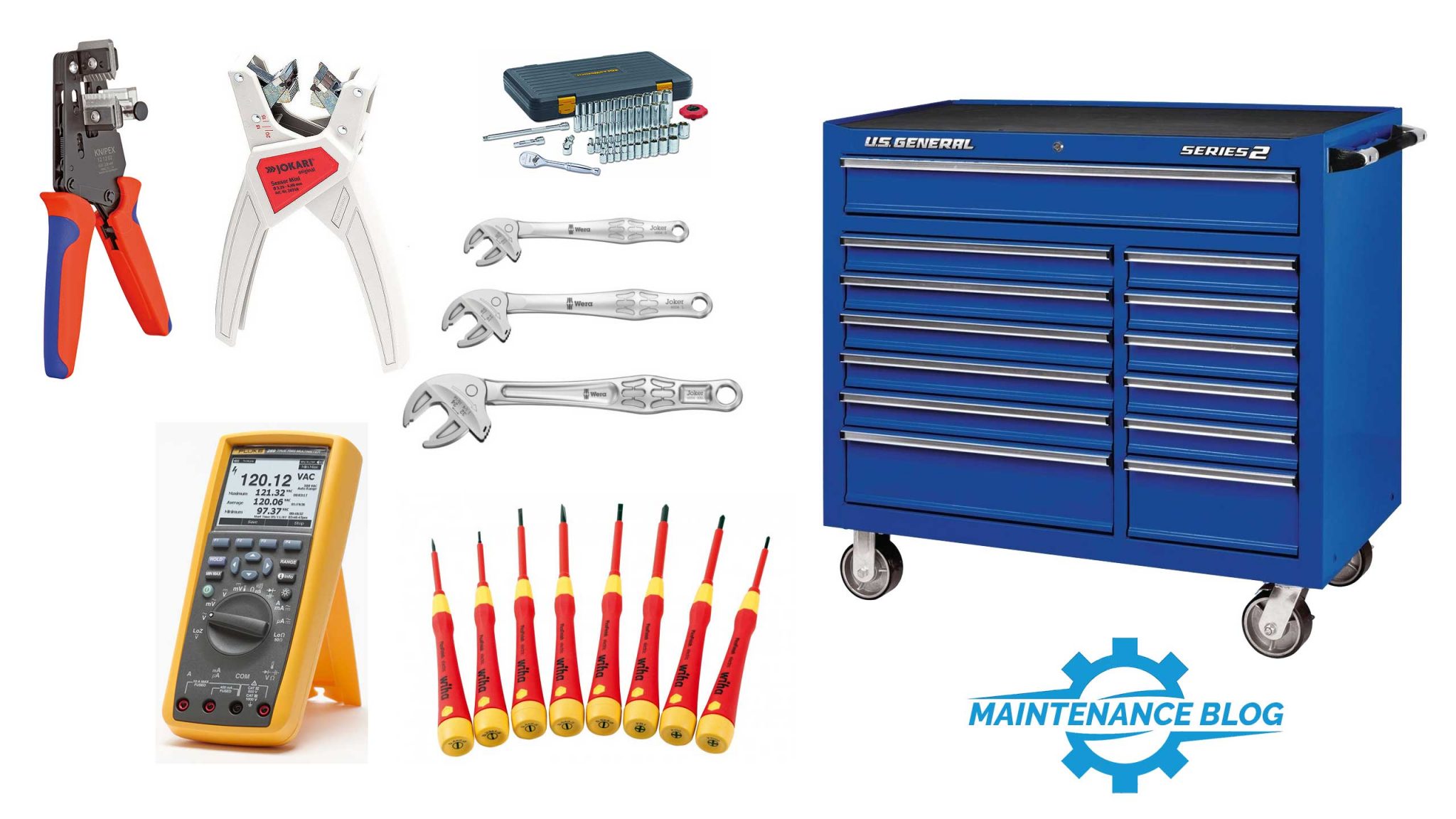 What's In My Toolbox?
In recent years I have been lightening my footprint on this planet and, in particular, my workshop and my toolbox. In many cases, I have two to four versions of identical tools. This stems largely from maintaining a set of tools at multiple locations and inheriting tools that hold a lot of sentimental value. In the last couple of years, I have been purging the duplicate tools to a young man down the street from my home. I have also been replacing and upgrading tools with newer versions that provide higher quality results with less effort and more efficiency.
Selecting Tools for My Toolbox
Whether for my home or work toolbox, I select tools designed for light to medium industrial maintenance and controls. When selecting tools, I'm realistic with my needs. I will never buy inferior quality tools. I will frequently buy premium tools from brands like Knipex, Wera, Wiha, and Stanley Proto. I'm also satisfied with mid-priced consumer-grade tools from brands like GearWrench, Crescent, and Husky.
Shopping for Tools
There was a time in recent years that it was assumed Amazon was the best place, and by best, I mean the cheapest place to buy tools. That is not necessarily true today. Don't get me wrong, Amazon is often the cheapest and can get tools in your hands on a weekend, but that isn't the whole story.
I often keep tools I want to eventually buy in shopping carts and wishlists while I wait for coupons and discount codes. Make no mistake, all these actions are being tracked, and businesses sometimes price shop for you without doing any work. I also try to buy local. You might be surprised by your local industrial or electrical supply house's selection and prices.
My Favorite Places to Buy Tools
---
My Toolbox – Industrial Maintenance Master Tool List
Toolbox & Tool Storage
Toolbox
U.S General 44 In. X 22 In. Double Bank Roller Cabinet, Blue – Selecting a toolbox for my use is probably the most difficult choice of everything listed on this page. My criteria, budget, and taste land me on a compromise with this toolbox. I don't need a toolbox like a snap-on with drawers that can hold a tremendous amount of weight versus the competition. I also don't have a Snap-on budget. I also don't need big deep drawers. I prefer several smaller and medium to shallow drawers that afford more tool separation and organization. The U.S General 44″ roller cabinet is perfect from a layout standpoint. I like that I can also add additional add-on drawers for even more storage. All this at a price that won't break the bank.
Toolbox Storage
---
Electrical Tools
Wire Strippers & Cable Strippers
Jokari 20310 Sensor "Special Mini" Automatic Wire Stripper – PVC-coated cables, PUR-coated sensor/actuator cables, Shielded cables, Unshielded cables, TPE U cables, PUR-coated halogen-free sensor cables, PUR-coated cables.
Jokari 20300 Sensor Special Automatic Wire Stripper –
Jonard WSA 1439 Self-Adjusting Wire Stripper 14-30 AWG –
Phoenix Contact WireFox D40 1212161 Cable Stripping Tool –
Crimpers
Knipex 97 53 18 Twistor16 Self-Adjusting Crimping Pliers (Knipex Ferrule Crimper) –
Wiha 43618 Ratchet Crimper for Standard Connectors –
---
Test Equipment
Fluke T6-1000 Electrical Tester –
Fluke Model 187 DMM –
Fluke 1AC II Non-Contact Voltage Tester –
Fluke Model 97 ScopeMeter Oscilloscope –
Banner DBQ5 DC Proximity Sensor Tester – The DBQ5 is a portable Demo Box for powering dc self-contained sensors for testing purposes and provides a 4-pin euro-style quick-disconnect fitting.

Used to power dc self-contained photoelectric sensors for testing purposes
Designed around the 4-pin Euro-style connector
Powered by three standard 9V batteries (27V dc) for very long service life
Features bi-color LEDs that indicate not only sensor output status but also output type (NPN or PNP)
A 4-pin wiring barrier is mounted on the top of the box to allow the connection of cabled dc sensors

ipsum
---
Hand Tools
Wrenches
Wera 05020099001 6004 Joker XS Self-Setting Spanner, 7-10 mm (1/4″ – 3/8″) –
Wera 05020100001 6004 Joker S self-Setting Spanner with Ratchet Function, 10-13 mm (7/16"-1/2") –
Wera 05020101001 6004 Joker L Self-Setting Spanner with ratchet function, 16 -19 mm (5/8"-3/4") –
Moody Tools 57-0122 16-Piece English / Metric Mini Open End Wrench Set –
Proto J704L Clik-Stop Adjustable Wrench 4″ –
Proto J706L Clik-Stop Adjustable Wrench 6″ –
Blackhawk By Proto BW-1400 12 Point Reversible Ratcheting Combination Wrench Set, 8-Piece –
Blackhawk By Proto BW-1450 12 Point Metric Reversible Ratcheting Combination Wrench Set, 12-Piece –
Hex Key Wrenches
Wera 021737 Metric Hex L-key Set 1.5-10mm –
Wera 05021728001 L-key-Set 0.050″-3/8″ –
Wiha 26391 Screwdriver Set, Hex Inch With Precision Handle, 8 Piece –
Pliers
Knipex 86 05 180 7 1/4″ Pliers –
Knipex 26 12 200 8″ Needle Nose Pliers –
Socket Sets & Sockets
GEARWRENCH 35 Pc. 1/4″ Drive MicroDriver Set – 85035 –
GEARWRENCH 51 Pc. 1/4″ Drive 6 Pt. 120XP Mechanics Tool Set, Standard & Deep, SAE/Metric – 80300P –
GEARWRENCH 56 Pc. 3/8″ Drive 6 Pt. 120XP Mechanics Tool Set, Standard & Deep, SAE/Metric – 80550P –
GEARWRENCH 1/4″ Drive Locking Extension 2″ – 81123 –
GEARWRENCH 1/4-Inch Drive Locking Extension 4″ – 81125 –
GEARWRENCH 1/4″ Drive Locking Extension 6″ – 81126 –
Screwdrivers & Miscellaneous Drivers and Minature Tool Sets
Wera 2054/7 Kraftform Micro Hex Metric Precision Screwdriver Set –
Wiha 26192 Slotted and Phillips Screwdriver Set –
Wiha 30298 8-Piece Slotted and Phillips Screwdriver Set with Soft Finish Handles –
Wiha 77795 Ultra Driver Bonus Pack –
Wiha 75965 Master Tech 65 Piece Set – ESD Handle, Mini Ratchet, and MicroBits In Metal Storage Box –
Wiha 7 Piece Insulated SoftFinish Screwdriver Set 1000-Volt VDE Set 32099 –
---
Power Tools
---
Miscellaneous Tools & Helpers
Thomas & Betts TY-Wrap ERG50 Cable Tie Gun –
Master Appliance Ultratorch UT-100SiK Butane Powered Soldering Iron, Flameless Heat Tool and Pinpoint Torch, 3 in 1 Tool with Metal Case –
QuadHands Deluxe WorkBench Helping Hands Third Hand System –